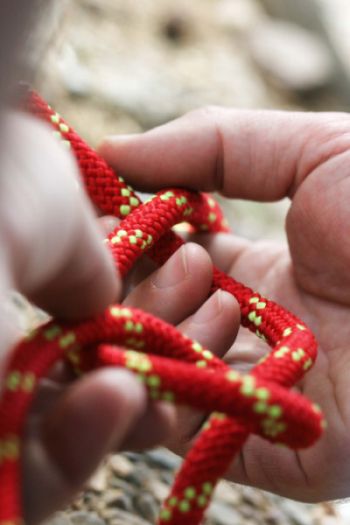 God is always working to draw the world to Him. God is always pursuing those that don't know Him, so that He can save them and pour His love on them. It can be hard when there is someone close to us that we have been praying for that seems to be completely unresponsive to the Gospel of Jesus Christ. You try to share the Gospel message with them and they shut you down. Some do it nicely. Some get angry. It seems like you're going no where fast. You pray and it's as if God went deaf. You start to wonder if God even hears you.

The answer is that He does hear you. God doesn't want any of us to perish so He pursues us until we come to Him or our time on earth ends. Don't give up. It is not our job to save people. Only God can do that. It's our job to plant the seed of faith. God may use someone else to reap what's been planted. Our jobs are to tells others about Him and lead them to Him. It's up to them whether or not they will accept His gift of Salvation or not. It is a choice the person has to make on their own. They can't be forced. You just have to share the Gospel with them if they are responsive and pray for them.

Don't become discouraged. It can sometimes take years of praying for someone and sharing the Gospel before they accept Christ. It may also take a few minutes, a day, week or month. It happens like that everyday. Every person and situation is different. Just know that God is always pursuing us. You may say something or do something that will cause that unbeliever to have a complete change of heart. God may use circumstances, situations or others besides yourself to draw that person near.

Don't lose hope. Your job is to to share the Gospel with the world. It's the peoples responsibility to accept what you share or not. Never stop praying and never stop serving the Lord. You never know just how God will use you to draw others to Himself.

"No man can come to me, except the Father which hath sent me draw him: and I will raise him up at the last day." John 6:44 KJV

I hope that this post has been a blessing to you. Feel free to leave a comment below. I love hearing from you.


Lord bless you,

Haneefah Turner


Copyright © 2012 Haneefah Turner All Rights Reserved.