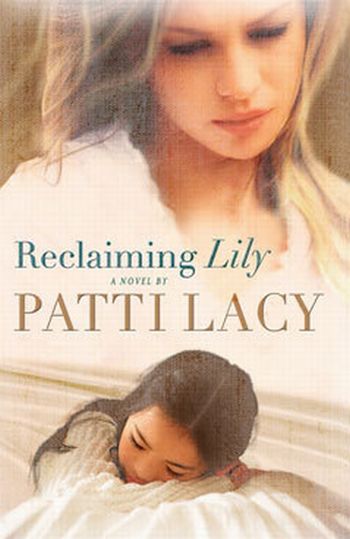 Reclaiming Lily tells the story of Dr. Kai Chang, and her need to alert her young sister Lily, who was left at orphanage years earlier, of a terrible hereditary genetic disorder that took the life of their Mother.

Dr. Kai, a Harvard graduate, has devoted her career to finding a cure to the insidious disease and has seen first hand the pain, suffering and devastation it brings to the lives of it's victims. This knowledge brings about an intense search for her sister Lily to warn her before the disease has a chance to strike.

Soon Dr. Kai locates Lily's whereabouts only to go head to head with Lily's adoptive parents, particulary Lily's needy and insecure adoptive Mother Gloria, who is threatened by Dr. Kai's presence. Lily, now a rebellious and troubled teenager is living a life that is in a tailspin. Gloria is fearful that Dr. Kai's presence will make Lily spin further out of control.

Can two families separated by Chinese and American culture, race and even faith, come together for the sake of Lily? Will they be able to lay down their differences for the young girl they all love and cherish before it's too late?

Reclaiming Lily is an excellent story about love, trust and faith. I was unsure if I would like the story at first. I wasn't too fond of Gloria initially, and while I came to understand her, I'm not sure if she ever truly "grew" on me.

I liked Dr. Kai the most and I appreciated her love and devotion to her sister Lily which was very touching.

The story was well written and told with compassion. Reclaiming Lily was moving and inspiring. It's a story of redemption, healing, love, loss and sacrifice. I believe that this story will not only entertain you, but move you. I would surely read this story again. I was sorry to see the story end. I really enjoyed this book and I believe that you will too.

I give this book 4 stars.


If you've found this review interesting, or you have read the book and either agree or disagree, please leave a comment below. I appreciate all comments. I read and respond to them all.


Lord bless you,

Haneefah Turner


Copyright © 2012 Haneefah Turner. All Rights Reserved.


I received a copy of this book free of charge from Bethany House Publishers in order to review it. I was not paid for this review. I am also not required to give a positive review, but to give my honest opinion of what I felt about the product. I am disclosing this in accordance with the Federal Trade Commission's 16 CFR, Part 255. Whether positive or negative, this is my honest opinion of the product.