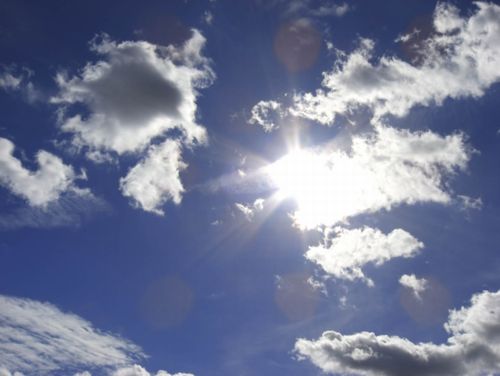 Look to the Lord when times are hard. Often times we want to run from Him and wallow in our pain and despair. We feel as if we are too broken and pathetic to come to Him. But the truth is that He's waiting for you to stretch out your hand to Him so that He can give you the help you need and lift you up. Now is not the time to run
from
Him, but
to
Him.
The Lord is our hope and our strength. He will give us the strength to overcome if we'd only ask Him. So often we have not because ask not. Pray and tell God what's in your heart. He's always there for you ready to listen and intervene on your behalf. When you are discouraged remind yourself of His unfailing goodness and mercy. Has He ever abandoned you before? No? So why would He abandon you now? He wouldn't.
No matter what you are going through look to the Lord Jesus. Even in your struggles you can have hope and joy in spite of your circumstances. So grab hold to Jesus and never let Him go. Happiness is temporary and dependent on circumstances. But you can have joy at all times. Hold on to Joy. Hold on to Jesus.
"Why are thou cast down, O my soul? and why are thou disquieted within me? hope thou in God: for I shall yet praise Him for the help of His countenance." Psalms 42:5 KJV
Lord bless you all,
Haneefah Turner
If you have been blessed by this post, please feel free to leave a comment, "Like" the post or use the share buttons to share on your Social Network of choice. Thank you.
Copyright © 2012 Haneefah Turner All Rights Reserved.