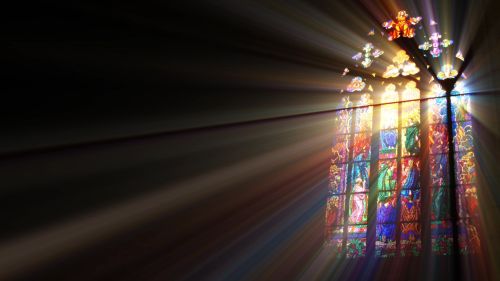 Are you thankful for your blessings? I admit that I don't always stop to take stock of all the blessings that God has given to me. Not because I am ungrateful, but because sometimes I am too comfortable. Sometimes I take my blessings for granted. This is something that we all do at times. It's usually only when our comfort is threatened or removed that we realize how blessed we have been.
I want to encourage you today to stop and thank God for all He has done for you. He has done so much for all of us. No matter what trial you may be going through you are still blessed. You are alive. So be grateful. If you have your health be grateful. If you were able to enjoy a meal, even if it was paltry, be grateful. Some people didn't eat ANYTHING today. If you have a roof over your head, or a warm bed to sleep in, even if you're having to live at someone else's house, be grateful. You could have been on the street instead. If you've got clothes on your back and shoes on your feet be grateful. Many people wear
rags, and some don't even have shoes. Do you have loving, healthy children? Spouse? Family? Friends? Job?
JESUS?
You should be grateful.
So lets remember to count our blessings, give God praise, and thank Him for all of our blessings no matter how big or small. All blessings are a gift and an honor to receive. Even when things are hard we are still more blessed than we think. As long as we keep God at the forefront of our minds, and remind ourselves of His goodness and that without Him we have nothing and are nothing, keeping praise continually on our lips, you will never take your blessings or God for granted again.
"I will bless the LORD at all times: His praise shall continually be in my mouth" Psalms 34:1 KJV

If you've been blessed by this post, and believe that your family and friends will be blessed as well, please use the buttons below to share. Please also leave a comment. I love hearing from you!


Lord bless you,

Haneefah Turner

Haneefah Turner Copyright © 2012. All Rights Reserved. Please do not copy this article without my express written permission. Thank you.