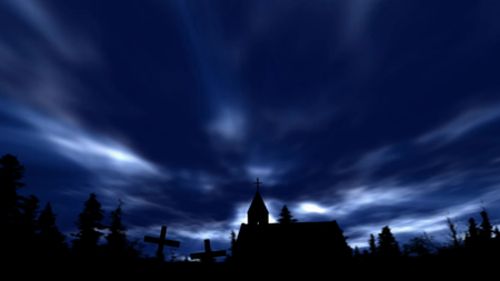 It's time to clean house spiritually and emotionally in 2013. It's time to let go of all excuses, negativity and habits that are keeping you from living the way you know you ought to be living for the Lord, and from reaching your full potential in this life. We only get one life so it's important that we live the best life we can in spite of financial status or other struggles in your life. And it does not cost anything (at least not monetarily) to grow spiritually. All you need is your Bible. Yes, you should go to church. But I'm talking about having one on one time with God daily. It's time to grow in faith and relationship with the Lord. If you are doing things you know are wrong and separate you from Him, let it go. If you are not spending time with God because you are putting people and things before Him you need to stop. It's time to get your house in order.
Make a decision, not a new year's resolution, but a
firm
decision, that you won't stray from, to work on being better and stronger this year. A better person, Christian, friend, daughter, sister, whatever the case may be for you. Let go of your pain. Let go of fake friends, haters, men and women you know should not be in your life and anyone that uses and abuses you. I don't care who it is. Even if it's family. Let go of family that's putting a choke hold on you. If they aren't treating you right move on. God did not put you here to suffer abuse from anyone. You are too precious and special to God to suffer like that.
It's time to clean house. It's time to walk away from things that keep you from God and being your best. It's time to get your finances right. Start saving. Prepare for retirement and emergencies. Consider starting a business. With today's technology you can start a business with little to no money online. There is a way. So let go of your fear and excuses. I'm not saying you can start a blog tomorrow and be a millionaire by the end of the year. But you may be able to supplement your income and ease any financial stress or burden.
YOU CAN DO IT! Live more. Be more.
It doesn't matter what negative things people call you. You are not those things. You are not that person. I don't care if you grew up hearing you were too tall, short, fat, skinny, ugly, pimply, poor, black, white, dumb, or whatever to amount to anything. Those are the lies of Satan, our spiritual enemy, that you need to let go of. If you are speaking negative mess over yourself stop it. Speak life! God doesn't think those ugly things about you. So learn what He says about you and embrace it. Let go of the junk and start living.
Please understand that I'm not trying to sell you some psycho pseudo spiritual babble. I personally can't stand that kind of crap. I just want you to have an understanding of who you are and that you can do anything you put your mind to. You just have to let go of fear and excuses and move forward.
There will be no more excuses for you in 2013. It's time to clean house. I know that you can do it. You are more than a conqueror. You
can
overcome your obstacles. Trust the Lord. He will bring your through.
Lord bless you all,
Queen Haneefah Turner
If you were blessed by what you've read. Please help others to find what is written here and be blessed as well, by using the share buttons below to share this with your family and friends. I'd appreciate it so much.
Also feel free to leave a comment. You aren't required to sign up. Just say what's on your mind and let me know if I've helped you or blessed you in any way. It would be a blessing to me. Thank you.
Queen Haneefah Turner Copyright © 2013. All Rights Reserved. Please do not copy this article/post without my express written permission. Thank you.