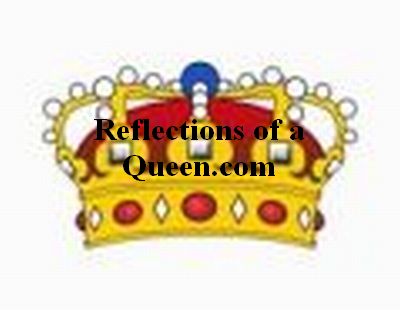 About Me
Aka Doing the Dang Thang!
My name is Haneefah Turner . I created "Reflections of a Queen" as a way to get more involved in the literary world. I love everything having to do with books and writing. This blog is a way for me to get more involved and learn more and do what I love to do best: write. I've been writing before I even knew how to spell, filling up page after page of notebooks with squiggly lines only I could decipher.
I've had my work published in Cross Times Christian Magazine as well as The Good Life Christian Magazine. I hope to use this blog to entertain, inspire, touch hearts, make people think, and learn. For far too long I have allowed fear to paralyze me and keep me from achieving my goal to really jump in and write professionally. Today that cycle of fear is being broken. No more excuses. With this blog I will be working through my fear of writing failure and rejection daily (or at least 2-3 times a week.) Through this daily breaking of mental chains I hope to be in a better position to finish the book that has long been in my heart to write.
Aside from being a writer I am first and foremost a child of the most high God, my Heavenly Father. I became saved when I was 16 and recommitted my life and was baptized at 19. My faith in the Lord is strong and permeates all that I do and say. I have decided to give my gift to the Lord and write what would be pleasing to Him. Not all of my work will necessarily be "Christian" in nature, but most will. Whatever I write it will be something that I wouldn't be ashamed for the Lord and my God to see. I just want to tell good stories, Christian or otherwise.
I hope that you will enjoy what you read here and will be touched, uplifted and made to think. Thank you for accompanying me on this new journey in my life. Lord bless you all.

Are you into Social Media? Then come and find me! You can find me here:

Facebook,Twitter,Myspace, and Shoutlife. Just click on the link and join me. God bless you! 🙂